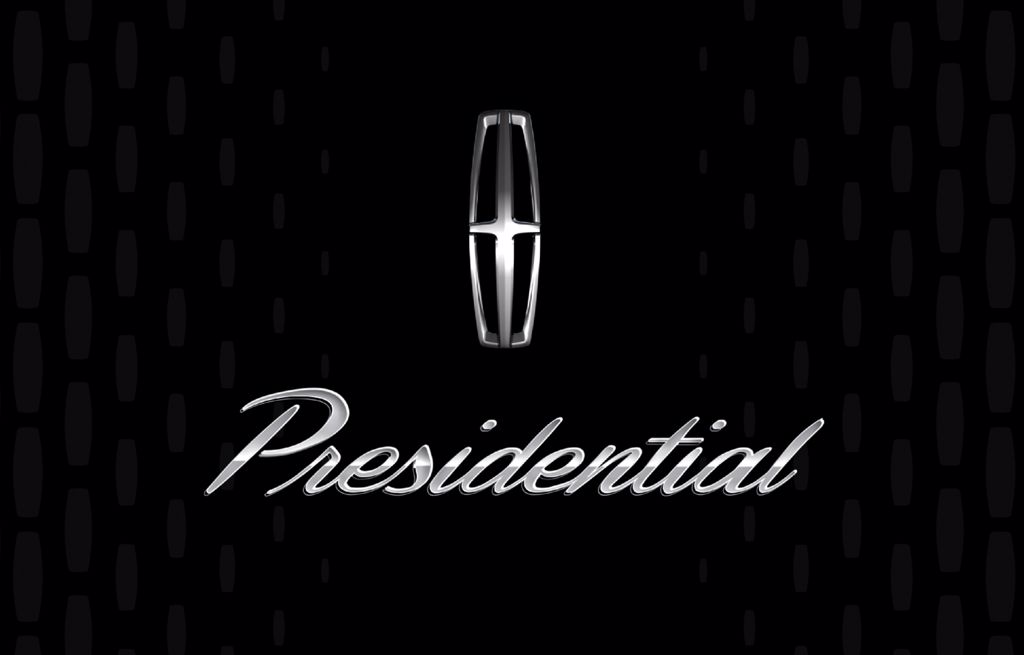 Welcome to the Lincoln Presidential Experience
Lincoln Presidential is your invitation to a uniquely elevated automotive experience, one that revolves around you. Eight carefully curated design themes – inspired by love of the arts, travel, fine food, culture, architecture and fashion – comprise our current collection. Which one speaks to you? Explore them at your leisure with the experts at your Lincoln dealership.
Rhapsody
A symphony of sensations, this dazzling new Lincoln Presidential design theme is inspired by the world of music, sound and style. The deep hues of its captivating interior emulate the velvet sky of twilight as you enjoy the orchestra under the stars. It's a celebration of that magical moment when the evening transitions to darkness and the brilliant shimmer of twinkling high notes gives way to a measured rest – setting the tone for life's travels.
Immerse yourself in the well-composed and poignant arrangement that is the Lincoln Presidential Rhapsody design theme. The spacious interior envelops you in the depths of Rhapsody Blue. Venetian Leather seats featuring Alcantara® inserts with our Linking-L perforation pattern add a grace note, something felt more than heard. Soothingly smooth Alcantara also wraps the headliner and accents the carpeted floor mats. Carefully placed aluminized silver mesh accents evoke rapid crescendos. Exclusively for Continental.
---
Chalet
Opposites attract. This majestic new design theme evokes the contrasting pleasures of the crisp, clean air surrounding the pulse-raising mountain slopes and the welcoming warmth that comforts you as you relax and unwind in the après-ski lodge. Chalet brings these distinctly different settings together with a singular purpose – to awaken your senses to the invigorating luxuries of a magnificent alpine getaway. The distinctive lattice grille featuring an illuminated Lincoln star — for the first time ever on the Lincoln Navigator. Available for Continental, and MKZ and Navigator.
Stimulating Espresso and Alpine colored leathers commingle in the alluring Lincoln Presidential Chalet design theme. Our new Lincoln Star perforation pattern inserts add distinctive style to the Venetian Leather seats, while the soothing, suede-like feel of luxurious Alcantara® wraps the headliner and accents the deeply toned carpeted floor mats. Sparkling Silverwood inlays, inspired by the beauty of birch trees, gracefully bridge the space between exhilaration and rejuvenating peace. Available for Continental and MKZ.
---
Vineyard
Make this year your most delicious vintage yet – and celebrate with this tasteful new Lincoln Presidential design theme. Deep Merlot and Jet Black leathers accented by Merlot Ash Swirl wood create a delectable depth reminiscent of the lush experiences offered by the world's most revered wineries. The Venetian Leather seating is finished with our new Lincoln Star perforation pattern inserts, while Jet Black Alcantara® imparts the headliner and other interior accents with a sueded feel that's designed to be savored. Explore and salute life's adventures alongside those who share your fondness for the vintner's world. Exclusively for MKZ.
---
Thoroughbred
Suddenly, you feel like you're in the winner's circle. Honor the distinguished and exciting lifestyle of elite horse racing with this regal Lincoln Presidential design theme. Perfect for those with a penchant for sporting refinement, with a rich blend of deep, dark tones that evoke the majesty and strength of a champion. Available for Continental, MKZ and MKX.
Lead your pack in a Thoroughbred themed Lincoln Presidential vehicle. This carefully cultivated interior features Chestnut leather reminiscent of the finest saddles, Venetian Leather in dramatic Jet Black, the gorgeously undulating grain of Chilean Maple wood accents, and a luxuriously soft Jet Black Alcantara® headliner. Our exclusive Diamond-L perforation pattern inserts add dimension to the seating on Lincoln MKX, as well as MKZ and Continental. The warmly colored accent stitching honors the relationship between equine and earth.
---
Indulgence
The rich allure of chocolate is undeniable. This decadent Lincoln Presidential design theme invites you to treat yourself to a luxurious blend of tasteful textures. Trimmed in Venetian Leather and Alcantara® in tempting hues like Truffle and Ganache, the deliciously deep environment evokes a warmth similar to that of enjoying a gourmet cocoa. Sumptuous seating inside both MKC and Lincoln MKX features our exclusive Linking-L perforation pattern inserts and the Lincoln Star insignia. While rich Ziricote wood, which is often seen in high-end yachts and on fine musical instruments, adds the perfect hint of spice.
---
Modern Heritage
A contemporary twist on a timeless classic. This highcontrast Lincoln Presidential design theme features a clean aesthetic and avant-garde styling. Its elegant Vianca White and Jet Black environment with standout Crimson Red stitching on the Venetian Leather connects the rich, storied heritage of Lincoln with the modern vision of its future. Diamond-L perforation pattern seat inserts add visual interest, while the smooth Alcantara® headliner offers an unexpected tactile pleasure. Piano Black wood accents the interior of Lincoln MKX while Argento wood accents inside MKC are inlaid diagonally to enhance their beauty.
---
Center Stage
Destined to be a showstopper. Inspired by the fashionable theatre scene, this Lincoln Presidential design theme is for those with a flair for the dramatic. In keeping with the energy that rises along with the curtains on opening night, Center Stage imparts a sense of excitement to every drive with its Jet Black backdrop and vivid Foxfire Red accents. You'll be the star of every scene with luxurious seating trimmed in Venetian Leather with Alcantara® inserts featuring our Diamond-L perforation pattern, an Alcantara headliner, and exotic Black Stripe interior accents that are created by layering wood in a specific pattern to enhance the architectural design.
---
Yacht Club Theme
The elegance of the world's finest yachting, crafted for a space to share with friends and family. This majestic theme is for those who like to be out there surrounded by nothing but water. The seat surfaces are holstered with coastal blue Venetian leather and detailed with elegant micro-perforations, giving you a charisma of a Captain. Whitewashed teak detailing balances the theme's blues with shades you might find during a warm day on the water. The distinctive lattice grille comes for the first time ever on the Lincoln Navigator. Exclusively available on Navigator.
---
Destination Theme
So thoughtfully curated, you'll feel as though you've arrived no matter where your journey takes you. Details such as French seams, laser-etched diamond perforations and rich textures make the travel just as elegant as the arrival. Beautiful mahogany red Venetian leather outfits the interior while Diamond-Wave perforations add a further point of distinction. Center console and doors refined with warm Khaya mahogany appliqués gives it a thoughtful touch. Exclusively available on Navigator.
---
Interior materials
It takes an exceptional hide to make the cut. Less than 1% of those produced globally are chosen for Lincoln Presidential. They're selected by a 3rd‑generation craftsman at Eagle Ottawa – a tannery since 1865 – then transformed into our exclusive Venetian Leather through a process that imparts the softest "hand" and outstanding durability. Custom perforation patterns and precise stitching give this exquisite, naturally grained leather the perfect finishing touches.
Distinguishing details exist for those who take the time to discern them. The headliners, visors and upper pillars inside Lincoln Presidential vehicles are wrapped in Alcantara.® Chosen for its luxurious look, feel and durability, it's a premium carbon neutral material prized in many circles – from the world's most respected fashion houses to the poshest interior design studios.
Premium Paints and Woods
Materials make the difference. A specially selected palette of custom, multifinish, premium paints is designed to enhance the exterior contours and complement the interior beauty of Lincoln Presidential vehicles. Among your choices are several ChromaFlair® and SpectraFlair® paints, which exhibit a wide range of hues depending on your viewing perspective and the angle of the light. As a result, the paint appears to dance.
The rich texture of enchanting woods makes a lasting impression. Ziricote, a heavily grained wood from South America, has long inspired artisans of furniture, musical instruments and yachts. The ethereal, sparkling effect of Argento wood is achieved by infusing metallic dust between its layers. Special touches like these draw you inside the Lincoln Presidential collection.